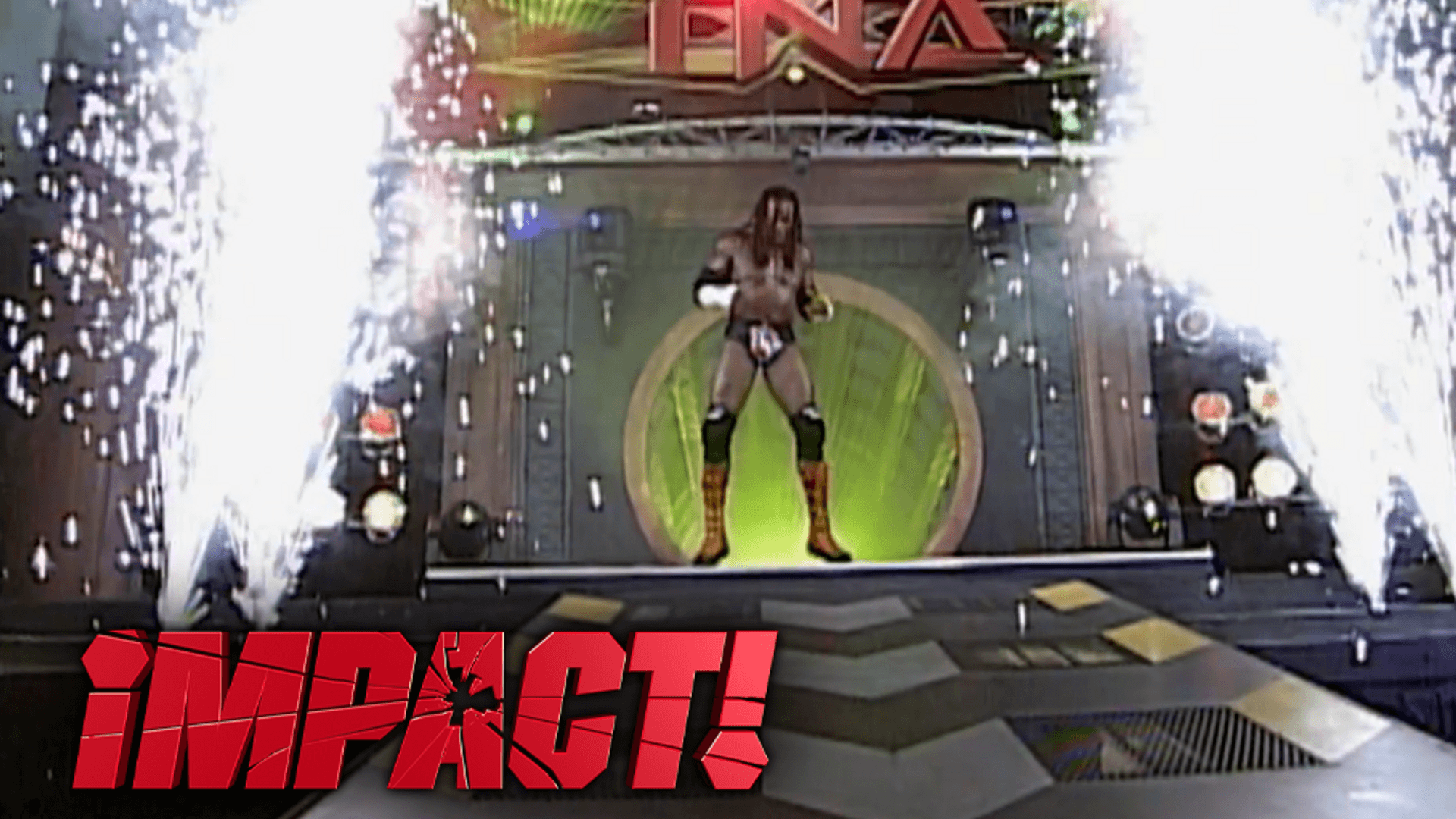 Classic IMPACT! Episodes From June 2008 Now Available on IMPACT Plus
Episodes of IMPACT from June 2008 are available in pristine quality for the very first time NOW on IMPACT Plus. Here are some highlights to look out for in those episodes:
AJ Styles, Christian Cage and Rhino were at odds with Kurt Angle and Team 3D all month, producing some memorable encounters including one violent incident involving a glass table.
The 2008 World X-Cup kicked off as Team USA, Team Mexico, Team Japan and Team International battled for supremacy. Make sure to check out the classic Motor City Machine Guns vs. Naruki Doi and Masato Yoshino match from the June 12, 2008 episode in particular.
Booker T attempted to get between Samoa Joe and Kevin Nash on his way to challenging for Joe's World Championship. Booker battled Nash in a No Disqualification match on the June 26, 2008 episode.
The first ever X-Division King of the Mountain match took place on the June 5, 2008 episode.
"The Monster" Abyss made his return to TNA with a new look and unknown motivations.
Kaz challenged Samoa Joe for the World Championship on the June 12 episode.
AJ Styles faced Consequences Creed on the June 26, 2008 episode.
Subscribe at https://impactwrestling.com/packages/ to watch all of these episodes. A new month of classic episodes drops every single Thursday!
---
IMPACT Wrestling's world class roster is powered by ICON Meals, who deliver nutritious, delicious meals and snacks whether they are on the road or at home. Go to https://iconmeals.com/ and use the code IMPACT for 30% OFF!