Although things are going relatively well for Barcelona on the pitch considering where they were 12-18 months ago, a crisis off the pitch never seems to be too far away.
When one considers that the club were, at one point, over a billion euros in debt, per Sid Lowe writing for ESPN, it's something of a miracle that Barca are still in business let alone making progress to claw themselves back from the brink of bankruptcy.
Unfortunately for president, Joan Laporta, the club is about to have its name dragged through the mud once more.
Given that the club's motto is 'Mes que un club' or 'more than a club' in English, there's a hollow ring to it nowadays.
The presidencies of Sandro Rosell and Josep Maria Bartomeu were mired in corruption and scandal, most notably the purchase of Neymar from Santos.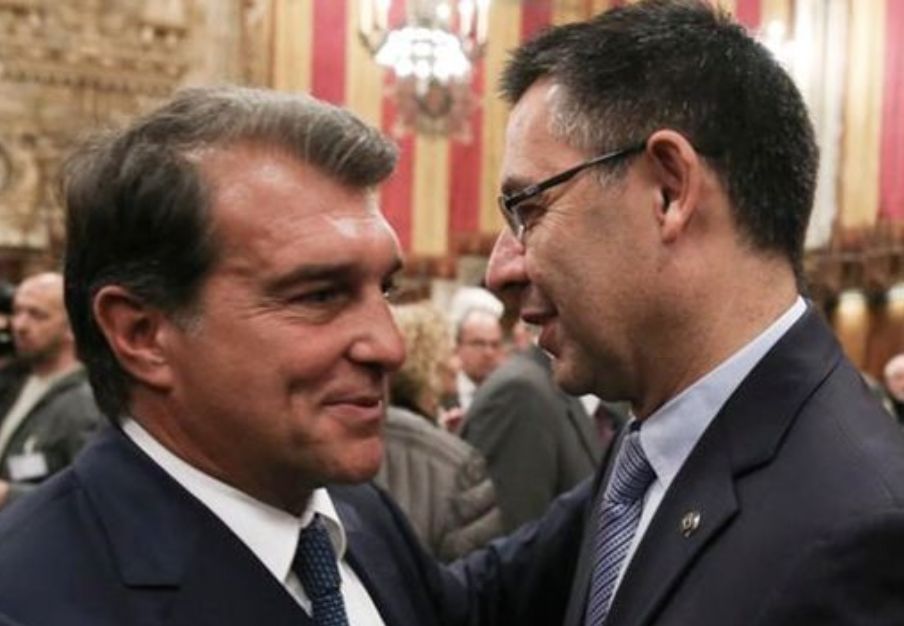 It led to Rosell resigning from the post, with The Guardian noting at the time: 'Spanish national court judge, Pablo Ruz, this week accepted a lawsuit that alleges Rosell misappropriated funds from the £49m signing of the striker Neymar from Santos last June. A Barcelona club member, Jordi Cases, has alleged that the amount paid was more than the €57m (£48.6m) fee reported at the time.'
Bartomeu was unilaterally appointed as Rosell's successor, but he too resigned (per FCBarcelona.com) before a vote of confidence amongst members was likely to see him voted out in any event.
Now it has come to light that payments were made as far back as the 1990s to Jose Maria Enriquez Negreira, a former head of referees.
El Pais note that after studying the case intently, the Prosecutor's Office in Spain will charge the club and Bartomeu with corruption in business, and if proven, will mean between six months and four years in prison for the ex-president, as well as the payment of a fine.
It's another wretched issue for the club to have to deal with, and will surely overshadow the great work that Xavi is trying to do with his young and emerging squad.